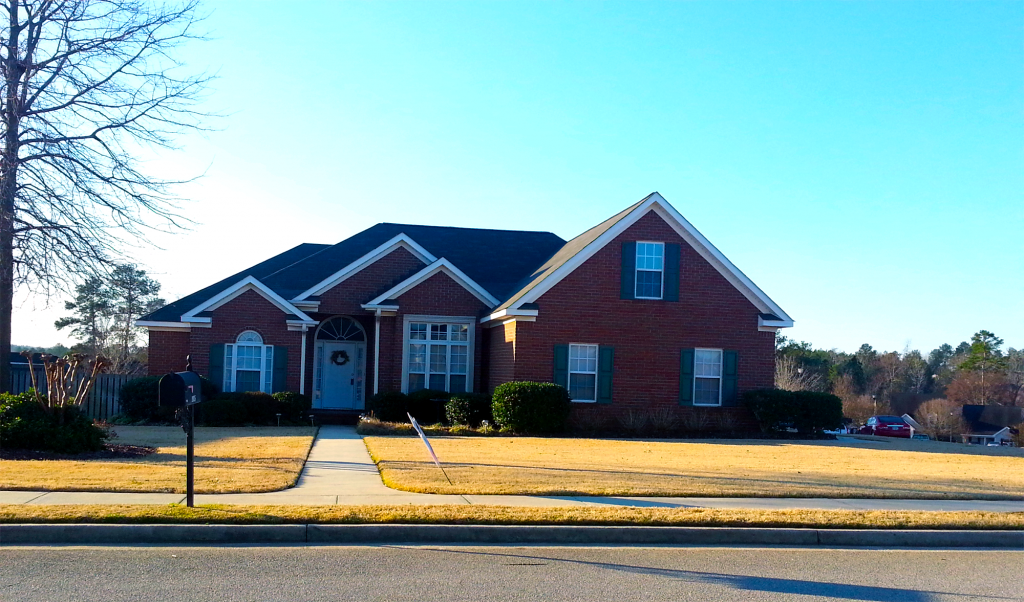 This Friday we close on a house in Grovetown!!! For over three years we've been praying for and looking for the right house in the Grovetown area, so we can be in the city where God has called us to serve in ministry through New Passion Church. Several weeks ago, I started specifically praying that God would bless us with a home in a specific neighborhood for two reasons: 1) Our kids are growing and our 1,100 sq. ft. home was closing in on us – I am not complaining about the house we are leaving, God blessed us with it as well and it served its purpose. We are blessed to have a roof over our head! 2) For ministry – The house gives me a larger office for New Passion meetings and work, it allows us to host families for dinner and New Passion events and it puts us in a strategic area for other ministry purposes. Gavin already has several friends in the neighborhood and it will be great to connect more with their parents and others in the area.
The funny thing is, we weren't even really looking for this house. Nicki got an email alert for another house that hit the market in our price range, but we were told it immediately had an offer on it, so we found this one by God's leading

Funny thing is, the other house went back on the market immediately after we signed our contract on this house which is a much better home.
How you can pray for us:
The loan has been approved, but it has been sent off to Atlanta as a part of the Georgia Dream program. The loan processor said this process can take up to 7 days which will land us right on our closing date. We are praying that everything is sent back before Friday so there are no issues.
This week will be busy as we pack and get ready to move this coming weekend.
I'm excited to be a true part of the area God has called us to serve in. I can't wait to be neighbors with our people!
Popularity: 1% [?]